Background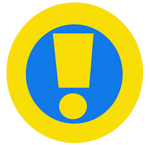 Good Side Missions are karmic side missions that requires good karma only. These missions involve rescuing civilians, defeat and arrest enemies and helping the police. When doing these missions, you'll increase the strength and morals to the police against the gangs. The informants for all of these missions is Warden Harms and patrolling police officers. Completing 5-15 good side missions will earn you Overload Burst. In Infamous 2, completing good side missions allows you to unlock good karmic powers from the powers menu and boosts your karma.
List of Good Side missions
These mission requires certain karmic levels throughout the game.
Neon District (requires rank of Guardian):
Warren District (requires rank of Champion):
Historic District (requires rank of Hero):
Titanic Justice
Walking Wounded
Important
The Neon District mission, Walk the Dogs, must be completed before 9 of Warden Harms' good side missions are unlocked.