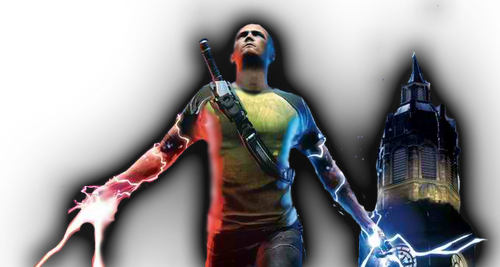 Welcome to the
Hello, and welcome to this humble wiki, KasaiKnight! There's a lot to do around here, so why not help us out and get started? Here's some guides to help you out.
Need a quick answer? Check if someone's online at our chat.
Be sure to read our policies to avoid any unnecessary attention or trouble.
If you are ever in need of assistance, ask our administrators to help you out.
We hope you enjoy your stay. Happy Editing!
Please leave a message on my talk page if I can help with anything! -- Putowtin (Talk) 06:56, April 7, 2012
Too many edits
Edit
Hey, about your numerous edits to the Cole MacGrath page. Please don't edit by section. Edit the whole article at once if you plan for a big edit.
Thanks, cya,
Redexx- You have no idea who you're dealing with 01:35, April 14, 2012 (UTC)Redexx
Multiple Edits
Edit
Ok so you made 4 consecutive edits on InFamous: Festival of Blood and 6! edit's on Cole MacGrath, now this can be classed as badge hunting. Hunting for badges is strictly forbidden on inFamous Wiki, as stated in the Policies, which I advise you to read.
I'm giving you a warning for this as Redexx has already told you to edit the whole article and not just the sections.
If you want to discuss editing or anything to do with the wiki, leave a message on my talk page, I'm more than happy to help
Putowtin- Light Love and Peace 09:36, April 14, 2012 (UTC)
Thank you for your honesty, I agree with you on the badge thing, I think that the idea of achievements on a wiki, they only seems to cause issues and competition. Currently I can't change the system but I'm going to remove the warning as you've explained your edits and I know you're doing good work around here, keep it up!

Putowtin- Light Love and Peace 22:19, April 14, 2012 (UTC)
Community content is available under
CC-BY-SA
unless otherwise noted.