MY wikias
Edit
Zombie information wikia.
city siege wikia.
My infamous2
Edit
Current level: Aftermath.
Current karma: Hero/Patron saint of new marais.
Current level: Aftermath.
Current karma: Infamous.
1: Popular dying: Remixed assassination template: added more militia, do not let the speaker escape.
2: The paranoid leader: kill a riot shield militia on top of fort Philippe guarded by snipers, launchers, and minigunners, it also includes a hidden electric orb!
3: Ice cold killer: kill all Vermaak 88 on the frost tower.
4: The meeting: wait for a meeting between a upper class and militia, do not get spotted, then track the target to arc restrain him and his upper class friends, they are hostlile towards you.
5: Cold plans (PT1): Chase a ice soldier shotgunner and arc restrain him, if he gets long enough he he gets close to Bertrand Square and joins some other ice soldiers and begins to fight you.
6: Cold plans (PT2): Defeat all the ice soldiers and militia on Bertrand Square and have arc restrained atleast one, the ice soldiers and militia don't fight each other.
7: Explosive meeting: Cole must follow zeke to a meeting with Kuo and Laroche while fighting militia on the way there.
8: Pushing to the tower: Cole must fight together with some rebels to reach the clock tower before the time runs out, kill militia to get more time.
9: How to cross the water: i made this mission before i found a sucker-punch created way of reaching the swamp blockade. cross a long bridge i put in to the blockade and then climb a rooftop there to win, then have fun over there.
10: Changes: Free roam at the blockade, defeat all militia to win.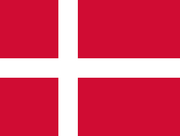 My current mood: Zeke is cool.
My favorite pages
Edit
Favorite page
Favorite page
Favorite page
Community content is available under
CC-BY-SA
unless otherwise noted.