Hello Chaps and Chapesses!
So a quick post to wish you all a happy easter, and to those that don't celebrate, I hope you're having a great long weekend, and for those of us working, I hope you got some chocolate… (ok digging myself into a hole here!)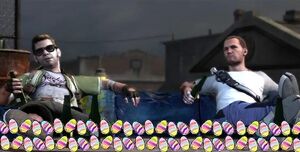 On a Wiki related note, thanks for all the hard work around here over the last couple of weeks, the place is beginning to look better and better!

Ok that's enough from me!
Putowtin
_____________________________________________________________________________________________ "Farewell, my friends! I go to glory!"